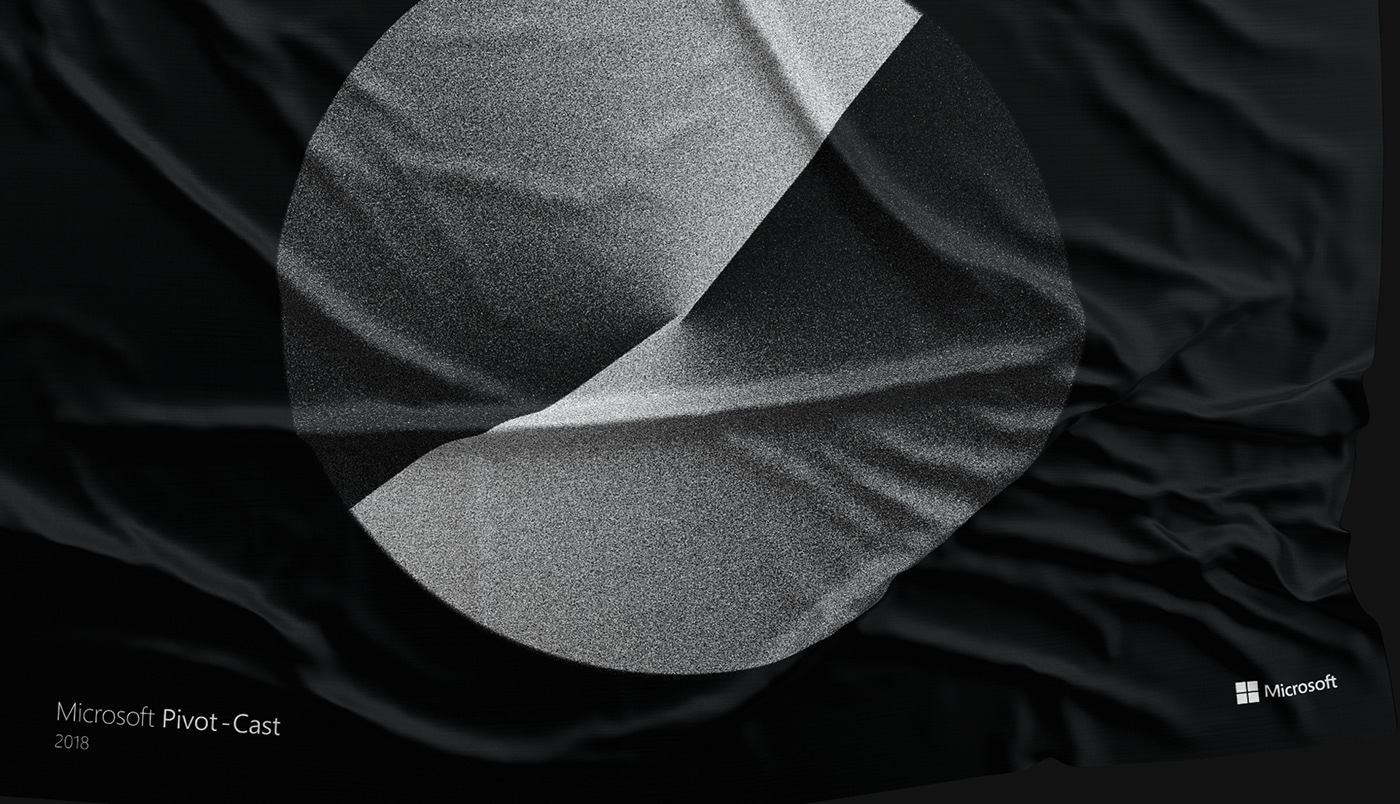 Microsoft Pivot
What began as an unassuming brief to find a new way to engage the business community turned out to be a rigorous exercise in branding, digital design and webinar production.
The Ask
Our job was to find a new way to attract business leaders and make the connection that Microsoft's Digital Transformation practice could be an option for their company in its approach to stay competitive.
Branding // Naming / Identity / Comms /
We explored several concepts for the name and felt that Pivot best encapsulated the attitude and requirements of today's companies to shift direction through digital transformation.
The design was deliberately minimal to reflect the modern aesthetic recently adopted by Microsoft and our introduction of simple yet slightly unfamiliar shapes gave us the flexibility to explore ways to add a dynamic expression to reflect the name. The restriction to use Microsoft Segoe UI type still allowed for plenty of room to define an intriguing design that feels fresh and relevant today.
Online & Webinar // Digital design / Social / Broadcast production /
To engage the business audience the Pivot-Cast was a new take on the traditional Webinar/cast. Instead of a basic single camera and talking head situation, we "pivoted" the format and conceived the idea to have multiple webinars in tandem that let the audience to jump between through a simple online interface.
Credits
Agency: Wunderman UK
Role: Creative Director
Team: Lucy Eldridge – Concept/Copy Writer & Charlotte Khushi – Concept/Art Director
Design: Tyler Hendy – Graphic Designer
Ade Walker – Motion designer
Natalie King – UX Designer
Strategy: Simon Luff – Strategy Director
San Sharma – Content Strategy/Assoc. Creative Director
Operations: Celine Soreide – Account Director
Leonie Hoogland – Account Director
Vicky Kioutsouki – Project Manager